We created a customized responsive store locator page for José Olé that allows their customers to complete a search on any product they offer simply by entering a zip code or clicking on the store locator button from within the product page.
Once you enter your zip code or click the button it will display a list of the nearest stores for the product being searched along with an attractive interactive map.
Zip Code Search Box
Inputting your zip code in the search box will take you the store locator page where you will have the option to select any product from a drop down menu. See below: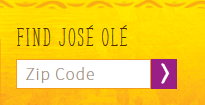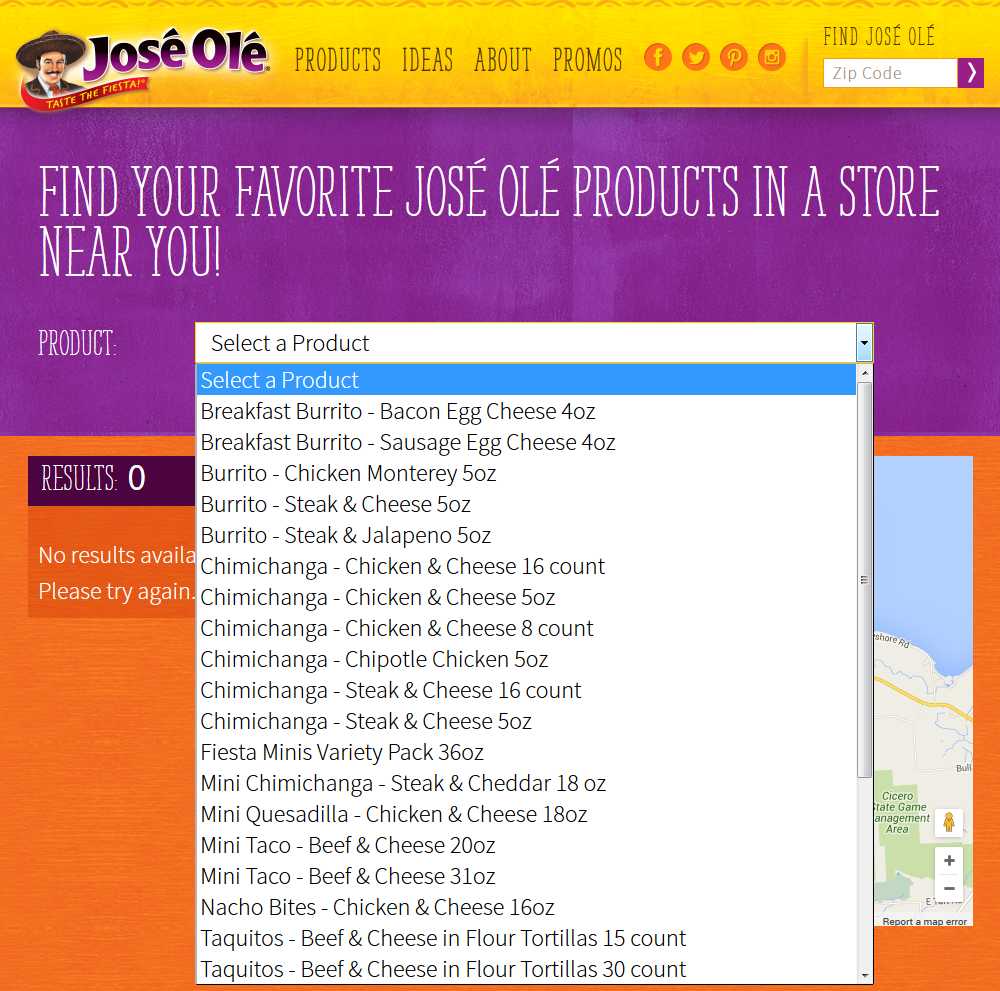 After selecting the product you are searching for the page will display a list of stores nearest you that carry that product. The example below displays all the stores within the 13057 zip code that carry the product Mini Taco - Beef & Cheese 20oz.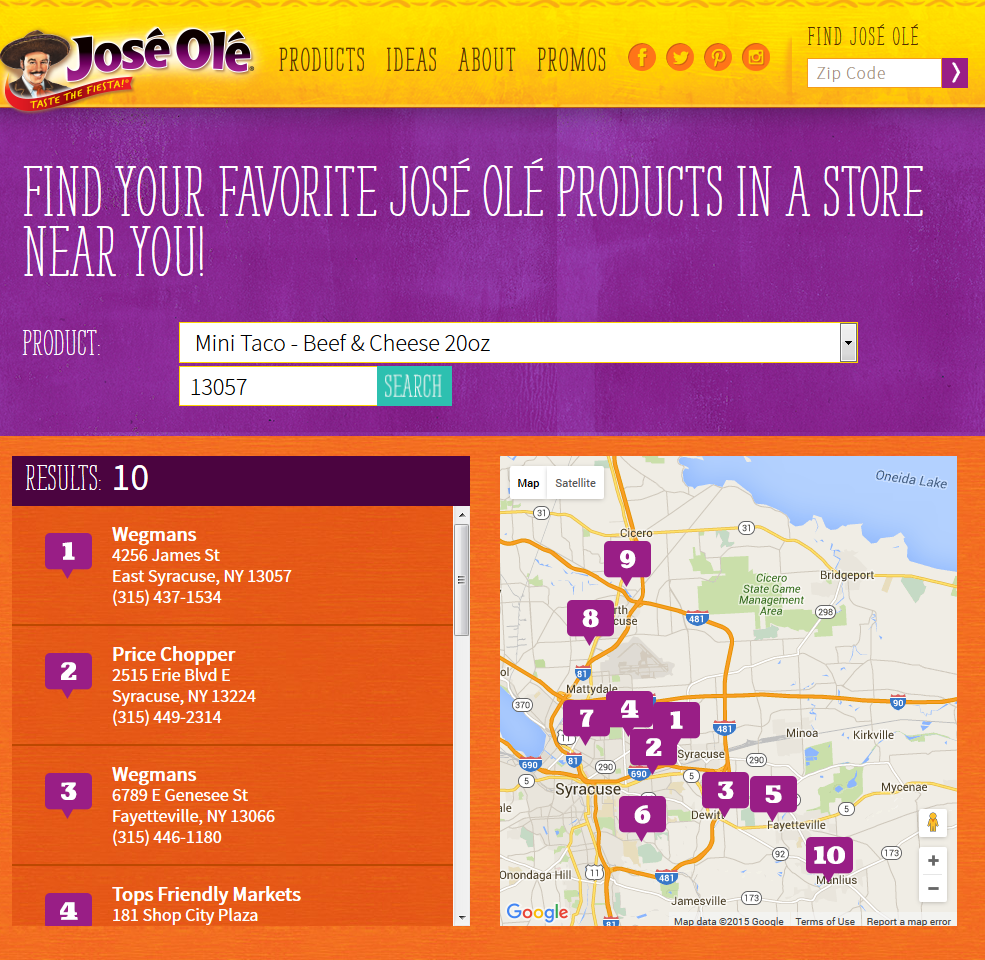 Store Locator Button
Like we mentioned above, there are other ways to find a product in a store nearest you by clicking on the store locator button right from within the product page your are viewing.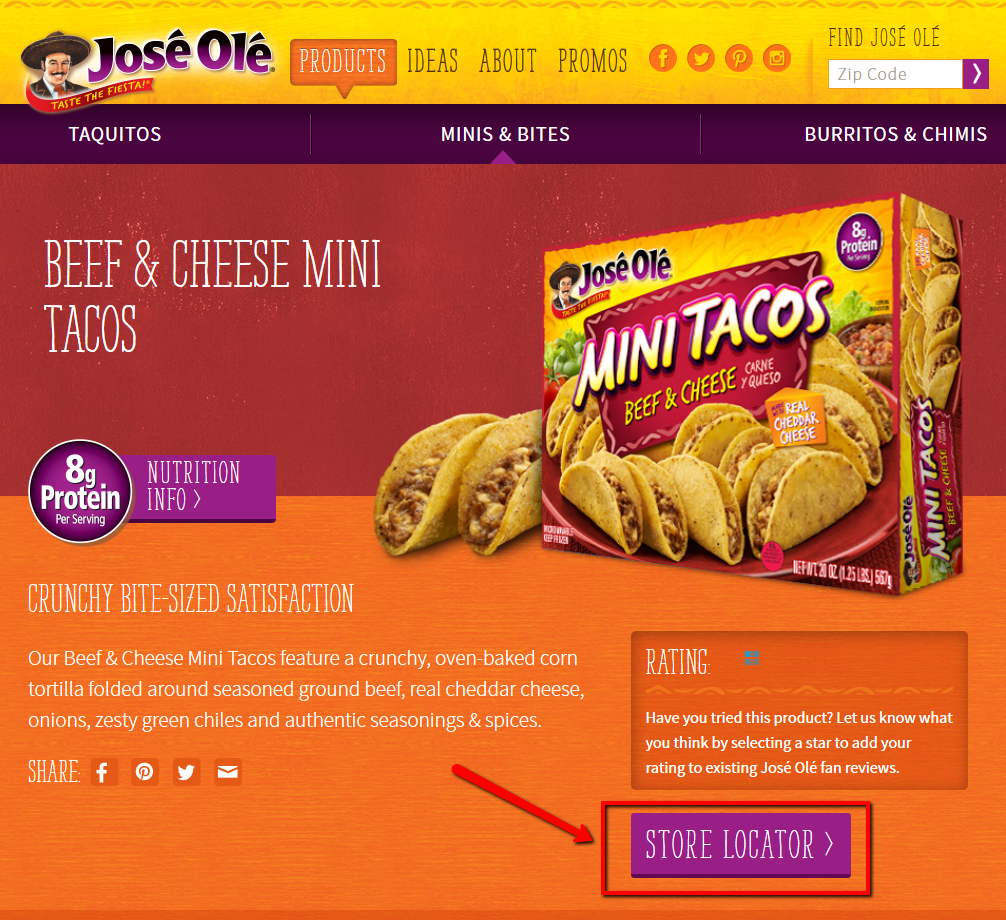 When the customer clicks this button, the store finder page will auto populate the product field for you and they will just update the zip code field of their location. The example below shows that we navigated to the store finder page from the product Beef & Cheese Mini Tacos and entered the zip code 13057.