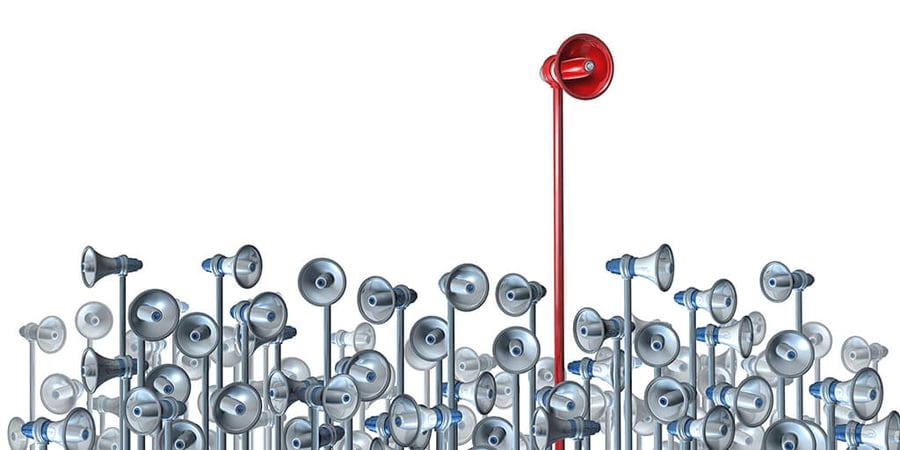 Marketers in the industrial sector need to build a strong online presence to remain competitive in today's market.
According to GlobalSpec's 2014 Digital Media Use in the Industrial Sector, the majority of industrial professionals and engineers primarily spend their online work time researching "components, equipment, services and suppliers". In order to reach these professionals, you need to make sure your brand and your products stand out.
The core of digital marketing, including branding strategy, should be content—videos, blogs, eBooks, whitepapers—that shows your company's expertise in your field. Content helps build confidence in your company and increases opportunities for visitors to find you organically.
But developing content usually isn't enough to truly skyrocket an industrial brand online. Once companies have gathered their content, they often struggle to distribute the information to the right audience.
In this blog, I'm going to run through three major marketing resources and let you know how you can build a strategy for a powerful brand awareness campaign in the industrial sector.
Paid Search Ads
Paid search is traditionally used for lead generation, but it certainly doesn't hurt brand awareness either. It allows you to keep your name at the top of relevant search queries for repeated exposure.
PPC search ads can be challenging for industrial companies that provide large-scale manufacturing products or services. This is because the many advertisers for large-scale products don't consider user intent when running ads.
Advertisers will write ads and landing pages for searchers that are ready to buy when in reality their keywords are targeting searchers who are still researching the subject. But if you really think about it—how many ready-to-buy visitors are you going to find for your large-scale product or service? Most leads aren't just going to buy a large-scale item without weeks of research.
That's why many large-scale advertisers will provide content that is useful to industrial researchers rather than buyers. For example, Scientific Dust Collectors show an ad that offers their eBook, "A Scientific Review of Dust Collection" for free.

Not only does the offer show Scientific as a Dust Collection expert (they must be if they have a guide, right?), it also allows Scientific to build a relationship with their leads early on in the buyer's journey.
In order to download the book, a visitor must input their contact information. Thus, Scientific can then develop a relationship with the lead during the research stage.
Plus, if the eBook's any good, there's a much better chance the visitor will remember Scientific when they're ready to buy their dust collector. Who doesn't like a company that has helped them in some way?
Display Advertising
Display advertising (or Banner Advertising) is a cost-effective way to get your message seen by thousands of people per day. Industrial marketers, however, should be cautious when using the big ad networks. In my experience, their industrial targeting leaves something to be desired.
A great alternative is to buy ad space on a more industry-specific site. Whether you want to advertise on something broadly industrial like GlobalSpec or ThomasNet or you want to narrow your audience to a specific sector like Chemical Engineering depends on your strategy.
Check out most major news sites related to your industry and look for their media kits – most of them will offer online ad space at good prices.
Social Media
Social media hasn't taken the industrial sector by storm yet, but its significance continues to grow.
It provides an excellent opportunity to give your company a voice, distribute your content and spread your news.
What makes social media even more powerful for the industrial marketer is the paid, targeted advertising. Social advertising is a powerful way to get your message across to those you want to see it.
Let's take Twitter, for example. You can target individuals or specific companies with your ads so your messages reach exactly who you want them to. Or if you have a regular tweet that gets a lot of attention – run an advertisement version too. This helps your message spread across more eyes and can even help you grow your followers.
But my favorite social marketing tool for industrial marketing is LinkedIn's Sponsored Updates. This tool allows you to not only target employees of a specific company, but also people with specific job titles. This means you can spread your branded messages across the screens of actual decision makers.
Conclusion
While the list is not extensive, it gives you the tools necessary to get your brand awareness campaign off the ground.
The core of developing your brand is making sure your content is in the right place at the right time. You want to make sure your content is being seen by researchers and the decision makers that will ultimately purchase your product or service.
Through paid advertising you have an excellent opportunity to cost effectively reach more consumers. You can now ensure your brand appears on relevant searches and on the social media pages of the people who matter most.