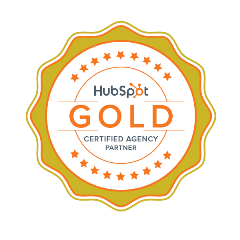 It's my pleasure to announce that Inalign is now a
HubSpot Gold Certified Agency Partner!
Whether you're an existing Inalign customer or thinking of becoming an Inalign customer, here's what it means for you.
Expertise with the Tool

At this point, anything you need in HubSpot we've done before. We have experience with all of the features in Professional and Enterprise versions, including CRM!


Expertise with the Inbound Methodolgy

To be a Gold Partner, we have to show expertise with the Inbound Methodology and have practical experience with real clients.


Commitment to HubSpot

Marketing is an ongoing process, and if you need a HubSpot Partner then you also need one who will be with the platform for the long haul.


Collaboration with HubSpot

We work with the team at HubSpot not only in the sales process but in the delivery of an inbound program.



HubSpot provides excellent pre-sales assistance in the form of demos and strategy, as well as fantastic post-sales support with training and online documentation.





Likewise, Inalign spends countless hours with the tools and methodolgy to provide our customers with the best Inbound Marketing Program.
So there you have it! Thanks to all of our customers for trusting us with their marketing and thanks to HubSpot for providing such powerful software!