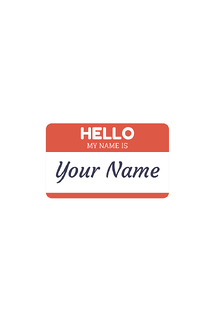 Personalization is the idea about communicating relevant content and tailoring it to a specific individual or company, based on their online, social or app behavior, shopping history and preferences. More and more comapnies are implementing personalization into their marketing strategy because generic marketing is no longer enough to attract the attention of new customers!
So what happens if you don't have the necessary information to complete the personalization? We all know that you don't want to send out an email or marketing piece that you are personalizing without this information. To the prospect it comes across like you have no idea who they are and it can look like they are just a number receiving the same information as everyone else.
So how do you avoid this from happening? You set the default value for that property if the personalization token doesn't have a value to populate from in the contacts record. For example, you want to create an email that is utilizing the 'First Name' personalization token so that it reads 'Hello Jon," but that person's contact record you are sending the email to doesn't have a first name set up in their contact profile. All they would see is "Hello ," causing confusion and appearing less personal. It's kinda like that moment you see someone you know and when you go to say hello you forgot their name. We all have been there and its an awkward moment we want to avoid.
That is why you set the default value for a property to prevent any one feeling less worthy or unknown. So if you set the default value for the 'First Name' field as shown above to 'there' or 'friend', a contact that is missing this value in their contact record will receive 'Hello There' or 'Hello Friend.'
Let me walk you through the steps on how to setup the default value for personalization within the HubSpot tool.
Ready!
Step 1.
Naviagate to Content > Email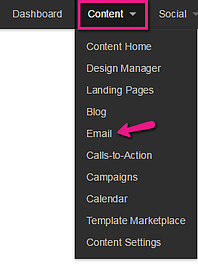 Steph 2.
Once you are in the email tool, on the left'hand side, click on the link >Manage Settings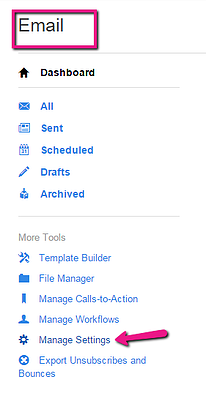 Step 3.
Once you are in your Email Settings, click on Personalization in the left-hand side menu
Step 4.
Setting a Default Value for Contact Properties. Referring to our example above, you will choose the contact property to be set as default, in this example it is 'First Name' then setting the Default Value to 'Friend' or 'There' in the field provided. See here: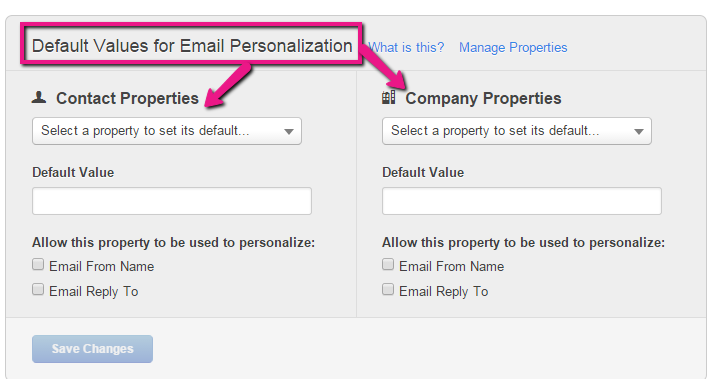 Now that we have walked you through the importance of personalization and how to set up the default values in HubSpot you can now send an email to anyone within your contact database whether they have that specific value or not. Get started!