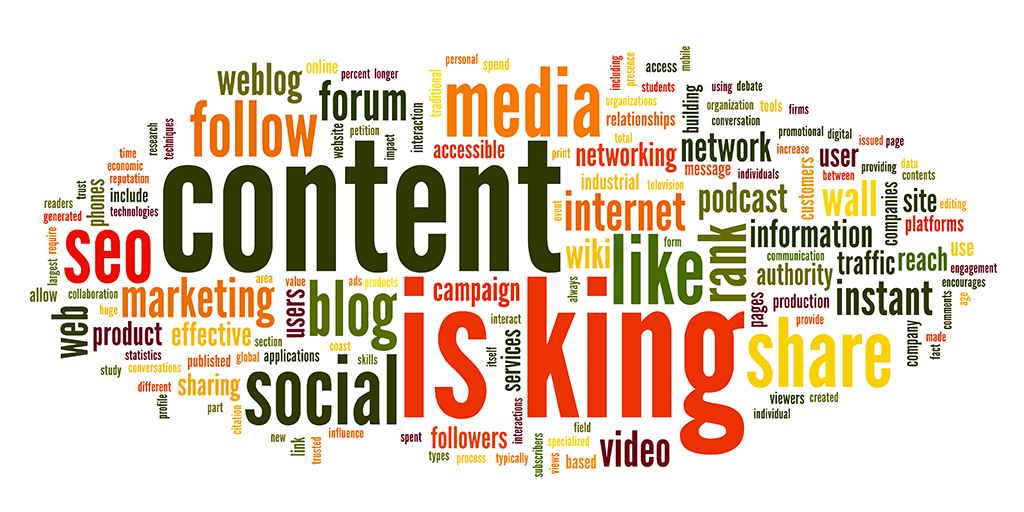 What do you think is more essential to your website's success – the design or content?
This is a very important question that should be answered prior to the start of any website development, whether you are re-designing your website or starting from scratch.
If you were to talk to a designer, they would tell you the design and layout are the most important elements in launching a website. But we all know everyone has their own opinions, which they are entitled to and if it works for them - great! The truth is, no website is complete without either component.
The majority of the time, the focus is on website design before taking the content into consideration. A webpage with a simple structure that has quality content performs much better than a nice layout with subpar content.
With this in mind let us give you some insight and reasons as to why we believe content trumps design.
Content
Content, is ultimately what every user is searching for – in some form or another. It could be videos, articles, blogs, posts on social media. It's all content, and the more you have, the bigger advantage you have.
A website is simply a way to communicate! To be successful in driving traffic to your website and not your competitor's, you have to make sure your content is:
Remarkable
Relevant and up to date
Well organized
Written uniquely
Readable
Implementing this website content strategy will gain you credibility and increased exposure. If the content on your site does not provide the information needed by its users, it then provides little value to your visitors who surfed for the information. The user requires answers or solutions to their problems, needs, desires and wants. If you provide this through content they will return again and again.
Website content should be entertaining, informational, and enticing keeping your audience engaged. Your website needs to draw visitors in through search engines, informing them of the amazing benefits you have to offer.
Search engine optimized content, is one of the most important factors in determining who finds your website and what information they take away after they have landed there. When search engines scan websites they are looking for content that contains keywords and or phrases the user is searching for. Content that successfully incorporates these keywords or phrases are determined the most relevant for that subject and appear on the first page of search engine results.
Remember, internet users almost never search past the first page in search engine results, therefore leaving you un-noticed. So make sure the pages you're creating demonstrate the knowledge your company has and the authority of your brand. Make sure to explain in great depth on any given topic so your visitors don't have to go elsewhere to learn more.
Your goal is to encourage other webmasters and site content managers to consider your site the authority on a given topic. High quality, educated-based content has become an essential ingredient in creating awareness, building trust, converting leads, serving customers and generating referrals today.
Design
A quote from Jeffrey Zeldman: "Content precedes design. Design in the absence of content is not design, it is decoration." Sure everyone thinks that design is key in attracting traffic to your site. However, design is driven by the content and the entire layout is to be created to support the content.
A webpage exists to provide something that is useful or interesting to your visitors, if your page doesn't have this then you must fix the problem before you worry about how to present it.
The majority of your budget should be spent on creating the content, what you want to say/sell. You want to grab your visitor's attention and in turn keep them coming back for more. Sure we want to create a pretty site that looks nice but when you fill the placeholder(s) with the actual content you will have realized the design doesn't look as appealing or flow together.
We do agree however, the structure of your website is just as important as content which does fall under design. No matter how useful the information on your website is, the functionality of your site, the controls, the navigation, and structure is ruled by the website design. If you want your visitors to enjoy your site, you need to create a user-friendly website structure.
Too much unnecessary design can be distracting and makes the site heavy creating a longer load time. Longer load time can negatively impact bounce rate, search rankings and conversion rates.
Overall though, make sure you are designing for a reason. The design should have a purpose to explain the content or help guide visitors.
Takeaway
We find that content trumps design, but truly you need both elements working together to develop a cohesive branding message. No website is complete without either component. Your website is an asset to your business and developing a successful online presence means you must develop a strong content strategy to keep both search engines and visitors interested in your site. Remember, good design attracts people to your website, but good content keep them there!
Are you thinking about re-designing your website or re-thinking your content strategy?
Feel free to contact us today and let our staff know how we can help or download our ebook to learn more!