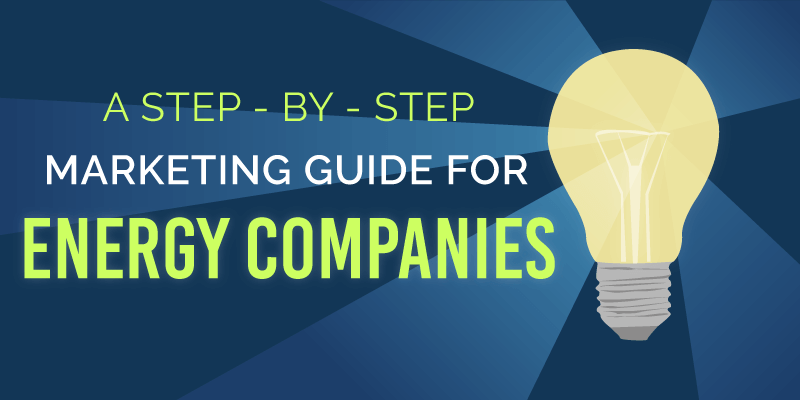 Imagine that your job is to sell a product that every business, homeowner and renter needs and uses every day. Sounds good, right?
Now imagine that those customers have never had to shop for the product before because it was only available from one company. Your job, then, is to get those customers to switch over and buy from your company. Sounds challenging, right?
Welcome to the marketing world of energy service companies (aka "retail energy suppliers"). These are the companies that have introduced competition and consumer choice into the selection of electricity and natural gas suppliers that was once the sole domain of regulated utilities. Today, you can shop for energy in about one-third of the U.S. states that promote retail energy competition.
What are the marketing challenges for energy service companies? We see six main areas:
Educating consumers in your marketing area about how they can now choose where to buy electricity and natural gas from and how their decision can benefit them.
Reaching those residential and commercial consumers who are most likely to benefit from the services your company has to offer.
Attracting your best prospects to your brand and website, where you can help move them along towards a buying decision and becoming a qualified lead.
Connecting with your qualified leads at the right time to help them make the right buying decisions.
Converting your existing customers into long-lasting customers.
Aligning your sales and marketing team around specific, quantifiable goals and measuring performance.
To help retail energy executives address each of these challenges, we are pleased to introduce "How To Increase Qualified Leads, Grow Your Customer Base and Reduce Customer Turnover: A Step-By-Step Guide for Energy Services Companies."
Authored by three seasoned executives in marketing, technology and retail energy, this 39-page eBook is filled with data, insights and examples that are sure to enlighten and challenge your thinking about how we market and sell to today's residential and commercial retail energy consumers.
Here are a few excerpts from the new eBook:
"Determining who you want to reach is often overlooked but a critical first step to attracting the right prospects to your website and brand. Who are the right prospects? They are people with problems and pain points similar to the people you would consider to be your ideal customers or buyers of electricity and natural gas."
"When residential or commercial retail energy prospects come to your website for the first time is it evident to them within a few seconds exactly what you do and what problem(s) you can solve for them? Many companies miss this important initial opportunity to connect with a prospect. How many websites have you visited where you see a beautiful image or sliding images but you don't have any clue what they do or where you should go next. That's why it's critical to define why prospects should buy from you. What makes your company different from your competitors?"
"Aligning sales and marketing around specific, measurable goals is one of the most critical steps to ensuring business growth. In fact, a research report by the Aberdeen Group showed that 'Companies with strong sales & marketing alignment achieve 20% annual growth rate. Compared to a 4% decline in annual revenues for companies with poor alignment.'" [Source: HubSpot's "The Case for Enterprise Sales and Marketing Alignment" March 6, 2014.]
"You got your customers because you had the right energy solutions for them. So, don't leave them hanging. After all, it costs businesses 6-to-7 times more to acquire a new customer than to retain an existing one." [Source: Bain & Company as reported by Inc.com]
Conclusion
As an energy service company, your business growth depends on generating qualified leads, converting those leads into long-lasting customers and retaining your existing customer base. Inbound marketing offers a proven, data-driven approach to help you achieve your business growth objectives. Learn more by downloading our free eBook now.